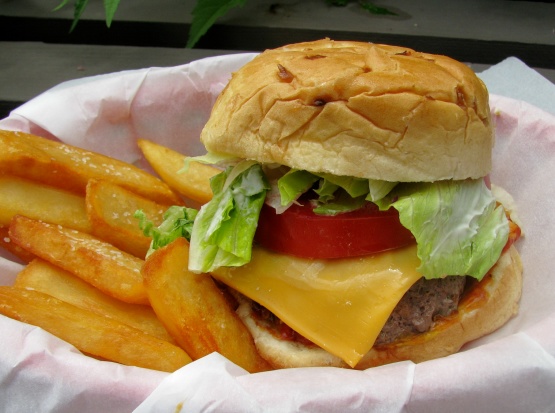 How is everyone doing is fine May day? I hope everything is well and you're having a good day. I thought today we could learn some easy grilled hamburger recipes. I think pretty much everybody can enjoy a good grilled burger, I know I can.
Grilling hamburger recipes are simple and straightforward. Today were going to try which I think is the best simple grilled hamburger recipes around. I just thought with it getting grilling season. Everyone will enjoy something about grilling
I hope everyone has their grill readying prep for use this summer. I know my grill is ready and primed for grilling. We have already grilled several times this season. After you have tried this hamburger recipe. Let me know what you think about it.
If you like this recipe, please click the Like Button. This way everyone can know how much you have enjoyed this meal. As always, if you have any questions, or would like to know about a particular recipe. Please let me know by emailing me are writing a comment. This way I can get back in touch with you and answer your question.
Ingredients:
2 pounds ground beef
1 teaspoon salt
1/2 teaspoon pepper
Directions:
1. Mix the ground beef, salt and pepper in a large bowl.
2. Form the mixture into 8 equal size balls. Form the balls into hamburger patties, about 1/4 inch thick.
3. Grill burgers until the desired doneness.
4. Taught will lettuce, tomatoes, onions, cheese and pickles as desired on a toasted bun.
Options: Lettuce, Sliced tomatoes, Grilled sweet onions, Sliced pickles and Cheese
Servings: 8
Prep Time: 30 Minutes
Grill Time: 10 Minutes
Total Time: 40 Minutes